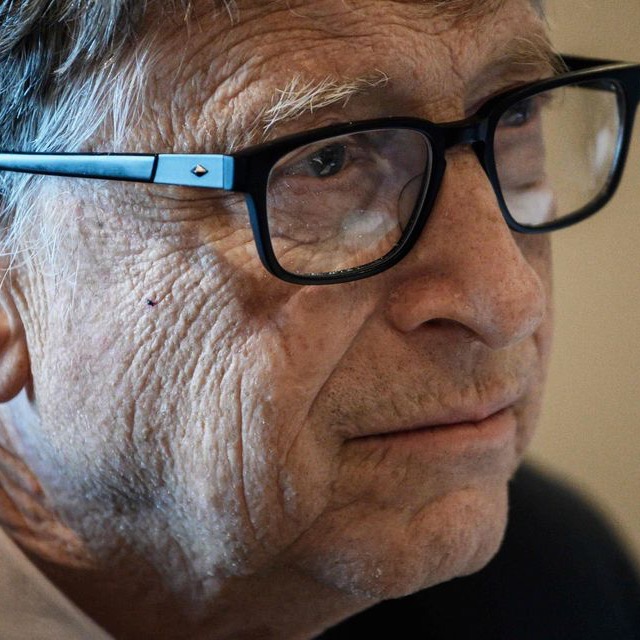 Alexander Zaitchik is a freelance journalist and author with work in The New Republic, The Nation, The Guardian, and elsewhere. Zaitchik has written two books, one about Glenn Beck and another exploring Trump's America. He's working on a third, out in January 2022, called Owning the Sun: A People's History of Monopoly Medicine, from Aspirin to Covid-19. 
This episode is about one of the most important stories in the world right now: global vaccine production and distribution. Alex wrote a long-form investigation in the New Republic called "How Bill Gates Impeded Global Access to Covid Vaccines", which goes deep into the global intellectual property paradigm that is limiting vaccine production and the people who defend it.  
We recorded this episode before the US announced support for some kind of waiver on vaccine patents. It's important to note that the US did not back the TRIPS waiver proposed by South Africa and India in October 2020. The US is also reportedly concerned that sharing information would undermine American competitiveness with China and Russia in biopharmaceuticals. The idea that it would be bad if more countries developed the ability to make advanced vaccines is emblematic of the harms of prioritizing profit-making in an industry so essential to human wellbeing. A source in the Biden administration also said the negotiations are expected to take months. 
Last Thursday, the Gates Foundation reversed course and supported a temporary suspension of IP rights on Covid vaccines. The Foundation's statement cites the number of cases in Brazil and India as a reason to support the suspension. But Bill Gates was pushing against any efforts to suspend IP protections right until the US supported some kind of waiver. Gates' firm position for over a year has been that IP protections play zero role in limiting vaccine supply, but now his foundation supports suspending those protections because we need to increase vaccine supply so badly. Either Gates recently came across some really persuasive evidence, or public opinion actually can still matter.
As I record this, India is being ravaged by Covid. Yesterday, nearly 400,000 new cases were reported, a number which almost certainly represents a small fraction of true cases. Less than 10 percent of the country has received even one dose of vaccine. Hospitals and crematoria alike are overwhelmed and there is an acute shortage of wood due to the sheer number of deaths. Domestic policy failures of the Modi government play a big role in this story, but so too do the choices of pharmaceutical firms and their client governments like the United States and other rich countries.
We cover a lot of ground and dispel a lot of myths propagated by the pharmaceutical industry. 
We specifically discuss: 
Gates' heavily managed perception as a do-gooder

His approach to public health and what opportunities it forecloses

How Gates' ideological investments run deeper than his financial ones

The affirmative case for IP protections in drug development 

The problems with that case

Alternative models of incentivizing drug development

The incentives the current system creates 

A brief history of drug development in the US

How the US military developed a majority of successful vaccines made in the 20th century

The story of South Africa and AIDS drugs

The TRIPS waiver proposal

Whether it's true that IP is the reason we aren't maximizing vaccine production 

Moderna's empty promise to not enforce their patents

The argument that profit motives haven't been strong enough 

The PR boon vaccines have been for big pharma

What a fully public response could have looked like

A response to Gates' argument that IP is necessary for quality control 

How a tech billionaire became the de facto global public health czar

The role he really plays in the public health space 
I think this is one of the most important episodes of the show so far. So much rides on whether governments make decisions that prioritize global public health, even if they come at the expense of the profits of one industry. 
Buy Alex's book in January 2022. 
Alex's writing:
How Bill Gates Impeded Global Access to Covid Vaccines
Moderna's Pledge Not to Enforce the Patents on Their COVID-19 Vaccine Is Worthless
Links:
They Pledged to Donate Rights to Their COVID Vaccine, Then Sold Them to Pharma
Goldman Sachs asks in biotech research report: 'Is curing patients a sustainable business model?'
TRIPS waiver: there's more to the story than vaccine patents
Myths of Vaccine Manufacturing
Views from a vaccine manufacturer: Q&A - Abdul Muktadir, Incepta Pharmaceuticals; Pandemic Treaty Action
Video of Gates responding to criticism of his push to close-source the Oxford vaccine