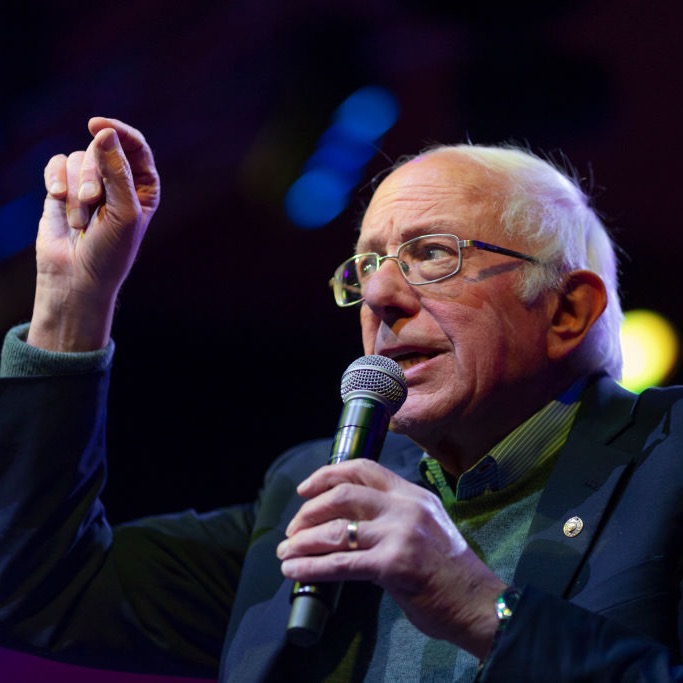 Meagan Day is a staff writer at Jacobin magazine. Her work has also appeared in The New York Times, The Guardian, Vox, Mother Jones, The Week, The Baffler, In These Times, n+1, and elsewhere. Her nonfiction book Maximum Sunlight was excerpted in the Best American Nonrequired Reading 2017. She has co-authored a book with Micah Uetricht called Bigger than Bernie: How We Go from the Sanders Campaign to Democratic Socialism. Look for it in late April.
Today, we make the case for Bernie Sanders: why he is the most electable candidate and the one we should be most excited about. We dig into the data and the theory behind why a Bernie nomination would likely lead to a Bernie presidency. We also discuss why the case for Joe Biden's electability falls apart and address some of the strongest arguments against Bernie. 
We spend the first 13 or so minutes discussing the allegation that Bernie told Elizabeth Warren that a woman couldn't win the presidency. If you're familiar with this dispute, feel free to skip ahead. 
If this episode inspires you, you can get involved by visiting berniesanders.com/volunteer. Of course you can also make a donation at berniesanders.com. There is also the BERN app which helps you build grassroot support among your friends and family. Find the app at app.berniesanders.com
We're entering the most critical period of the Democratic primary. The winner of the Iowa caucus on February 3rd is likely to become the Democratic nominee, so if you've been on the sidelines, now's the best time to get involved. 
Show notes:
Meagan's writing:
How an Anti-Sexist Candidate Got Smeared as Sexist
Bernie Is the Candidate Who Can Beat Trump. Here's Why.
Bernie Sanders Believes in Mass Politics — Something the New York Times Can't Wrap Their Minds Around
Social Security and Medicare Are Not Safe With Joe Biden