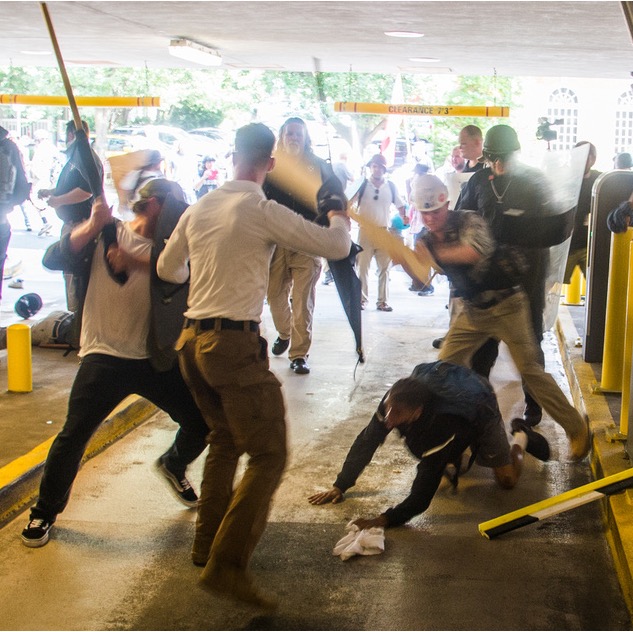 CONTENT WARNING: This episode includes descriptions of racially-motivated violence. 
Zach Roberts is a photo and video journalist whose work has been published on the cover of the New York Daily News, The Observer, The Guardian and on the inside of the New York Times, TheNation.com, Al Jazeera, Washington Post, Buzzfeed and Newsweek, among others.  
For the past 10 years, Zach's been on the trail covering social movements, investigating election theft and corporate crime, and most recently tracking white extremism. 
Some notable events and stories he's covered are Ferguson, Occupy Wall Street, the Unite the Right Rally in Charlottesville, and over a dozen different Trump rallies. Zach has been beaten and trampled at Occupy, arrested, and had guns pointed at him in Ferguson and Charlottesville. 
During our conversation we cover:
His experience with Bloomberg's NYPD during Occupy Wall Street, the legacy of that movement, how the media fails to cover protests correctly, Zach's breakup with Ralph Nader, his experience documenting the Unite the Right rally in Charlottesville, his photos of a brutal beating committed by white extremists, which contributed to a number of convictions, how the police completely failed to protect and serve in Charlottesville, the experience of covering white extremist groups, how the police have changed since Trump took office, how the media ignores stories that actually matter, the almost massacre in Richmond Virginia, white nationalist killings that aren't classified as such, and how you can be an effective anti-fascist.
You can find Zach on Twitter: @ZDRoberts and support his Patreon here: https://www.patreon.com/zdroberts. His portfolio can be found on his website: https://www.zdroberts.com/
You can find me on Twitter: @GarrisonLovely and email the show at mostinterestingpeople27 [at] gmail [dot] com
Show notes:
15 Years Ago, Protesters Took Over NYC During 2004 Republican National Convention
The Problem with "Broken Windows" Policing
Bloomberg's disgraceful eviction of Occupy Wall Street
Video: NYPD Uses Pepper Spray, Force On Wall Street Occupiers
Occupy Wall Street's Legacy Runs Deeper Than You Think
Hunting Season on Voters Opens with Georgia & Wisconsin Purges Mass Registration Cancellations ordered by Courts
Larry Summers and the Secret "End-Game" Memo
Why Is the U.S. Green Party So Irrelevant?
Zach's coverage of Unite the Right at Charlottesville
A New Face of White Supremacy: Plots Expose Danger of the 'Base'
How Stephen Miller Manipulates Donald Trump to Further His Immigration Obsession
The Making of a YouTube Radical